TALKING ABOUT SUICIDE SAVES LIVES
2021 FUNDRAISING CAMPAIGN | $10 FOR THE CAUSE PER DUO SOLD
Once again this year, Pure Hazelwood is proud to announce their support to suicide prevention by offering you two new bracelet duos! Exclusively designed for the cause with genuine natural stones with inspiring properties, our sets will allow you to benefit form the anti-inflammatory properties of hazel wood while showing your support. For each duo sold, we will donate $10 to the Quebec Association for Suicide Prevention (AQPS), or to JEVI - Center for Suicide Prevention | Estrie for sales in our region.
DID YOU KNOW? Since 2018, we donated more than $60 000 for the cause!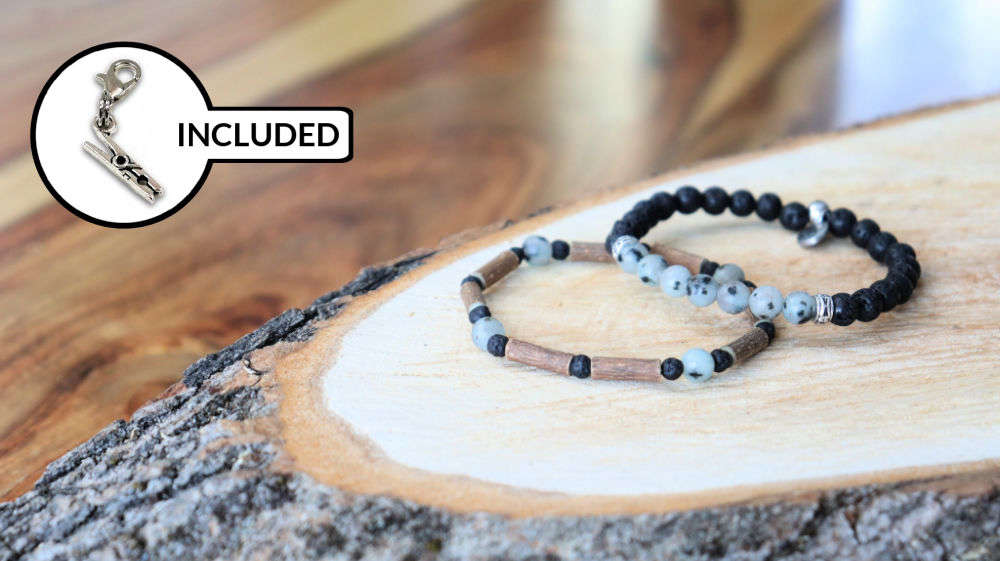 ANCHOR | Sesame Jasper & Hazel Wood Diffuser
HARMONIZES, STRENGTHENS, STIMULATES | Also known as kiwi jasper, sesame jasper is a nourishing anchor stone. It unifies all aspects of your life, bringing wholeness in times of stress. Despite its soft color, this jasper provides incredibly uplifting energy, promoting a sense of euphoria while maintaining chakra balance. It's a good ally when you are going through difficult times. Finally, it strengthens the will and determination to face everyday problems.
$24.99 | BUY NOW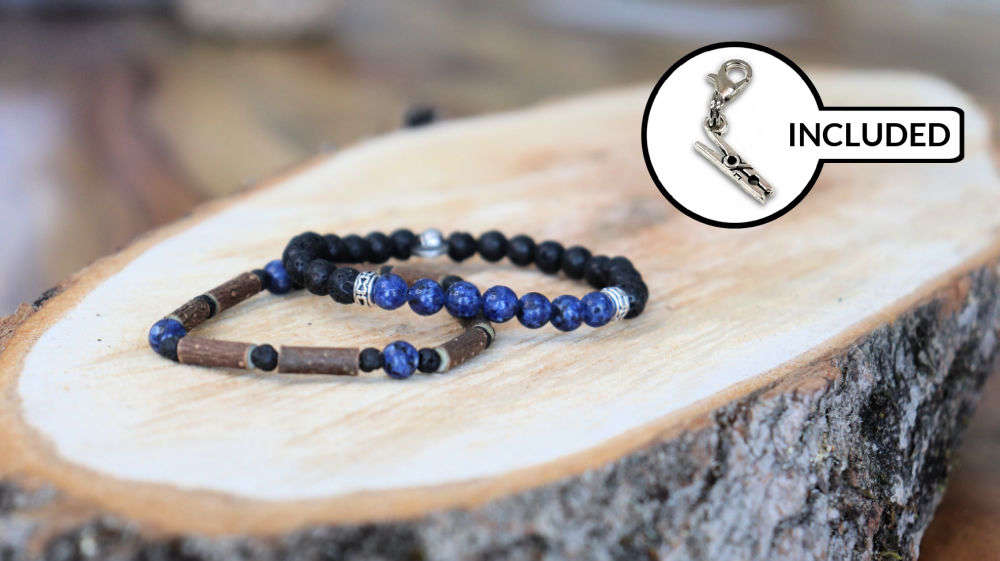 SHIELD | Labradorite & Hazel Wood Diffuser
PROTECTS, SUPPORTS, CALMS | Labradorite is a mineral found in the Labrador region, in Canada. Recommended for single people, it acts as a shield against the ailments of others. Sensitive and empathetic people particularly appreciate it if they are surrounded by toxic and energy draining people; labradorite blocks the negative and supports its wearer. It would also be regenerative at the physical and mental level following periods of exhaustion. It is a very powerful stone of protection. Its regenerative action is ideal following heavy fatigue, intellectual or physical. It provides restful sleep.
$24.99 | BUY NOW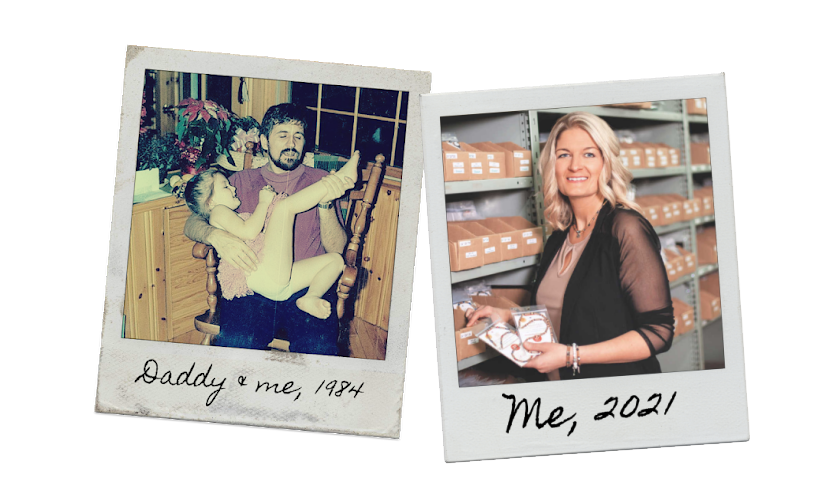 " Suicide. What an infamous word. People are talking about it more and more, but it's not something new… When I was 14, my father took his own life. My whole world came tumbling down, as I had always been very close to him. I couldn't figure it out. I had so many questions that remained unanswered. I wish I could have seen the signs. I wish I could have helped him... "
- Geneviève, founder of Pure Hazelwood
READ MORE