Happy April Fool's Day!
Now that you're here... Here is more info about hazel wood!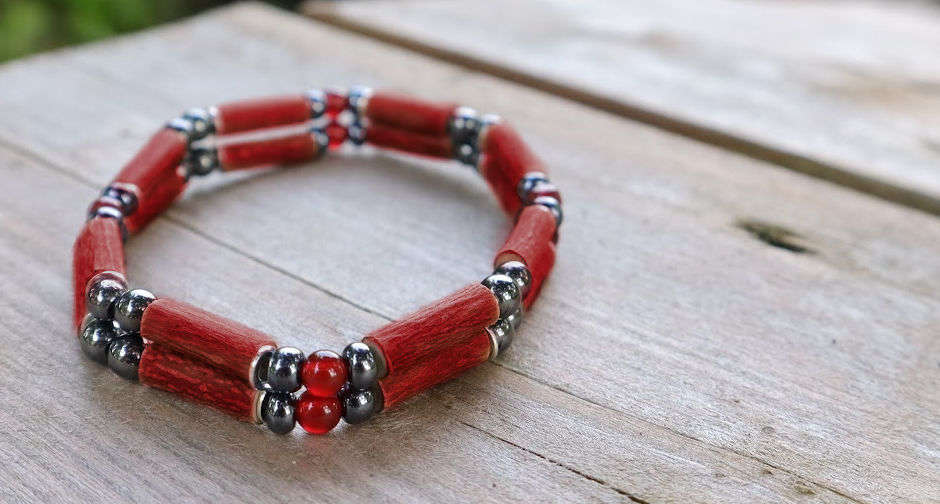 Why We Will NEVER Dye The Wood
We only use 100 % natural hazel wood, without any varnish or preserving agents. This is essential in order to allow the jewelry's mechanism of action, namely the release of polyphenols (molecules known for their antioxidant and anti-inflammatory properties) in contact with your skin. This is what will bring you the relief you are looking for!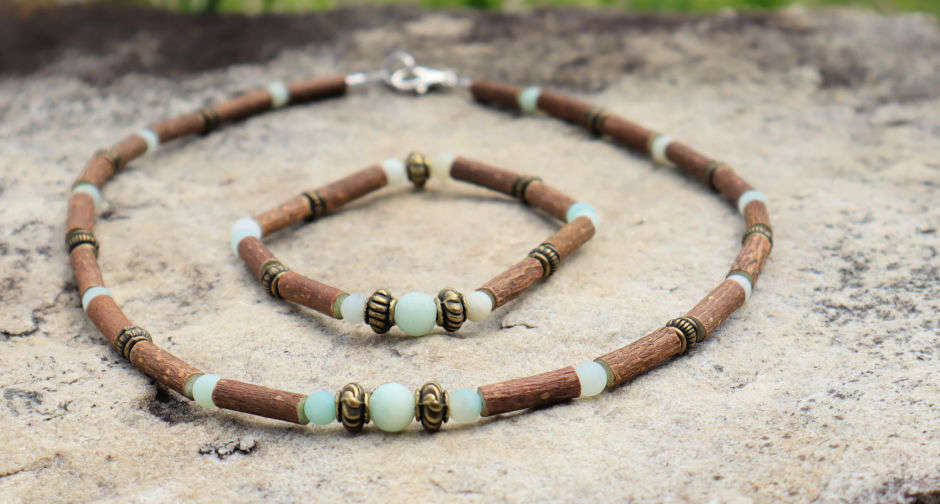 It Looks Like Paper-Covered Plastic Beads!
This is a comment we get quite often... The "paper" is actually the bark of the wood! And underneath, although its smooth and uniform look may remind you of plastic, we assure you that it is indeed beaked hazelwood (Corylus Cornuta), freshly picked by our team in Quebec. We will choose natural materials (wood, stones) over plastic at all times for our confections!
About The Bark...
It may happen that the bark comes off or crumbles. Some wood pieces may also crack slightly or, more rarely, split and fall off. While this may alter the general looks of the jewelry, it doesn't affect the effectiveness of the wood. We highly recommend keeping the jewelry on while taking a shower or bath, to preserve a good level of humidity and prevent these minor inconveniences.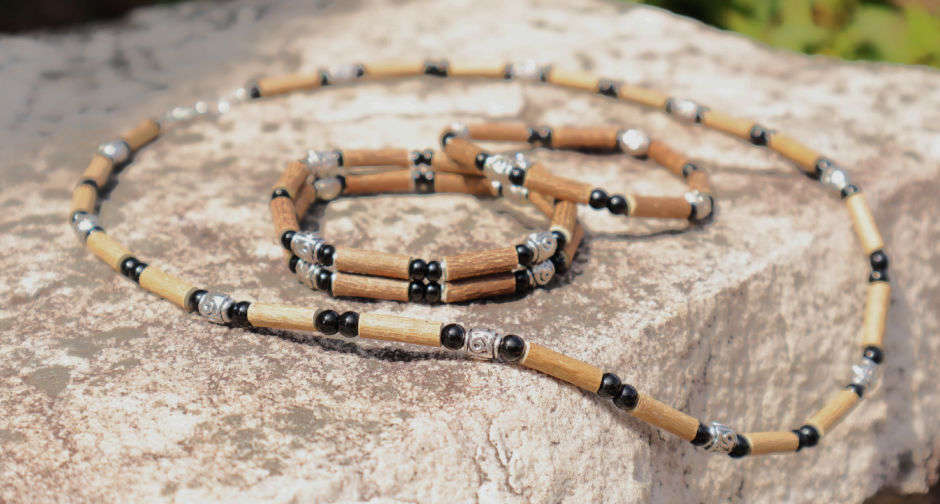 When Should I Replace The Jewelry?
After a while, the wood beads will have released all their active compounds and the jewelry won't be as effective anymore. You can rely on the following signs: first, the symptoms slowly returning; second, the extremities of the wood beads (the flesh) that will tend to get darker with normal use. In any case, do not rely on the bark's color, as it may change over time – and that's normal. On average, our customers will change their bracelet or necklace after about 3 to 6 months.
Jewelry To Your Liking
We cannot dye the wood... But we can make half sizes, elastic string necklaces,
or custom models with the stones of your choice!
Contact us for more information.
info@purehazelwood.com | 1-866-535-0148 Toll Free (Canada & USA)
Local & International: (1) 819-791-0777