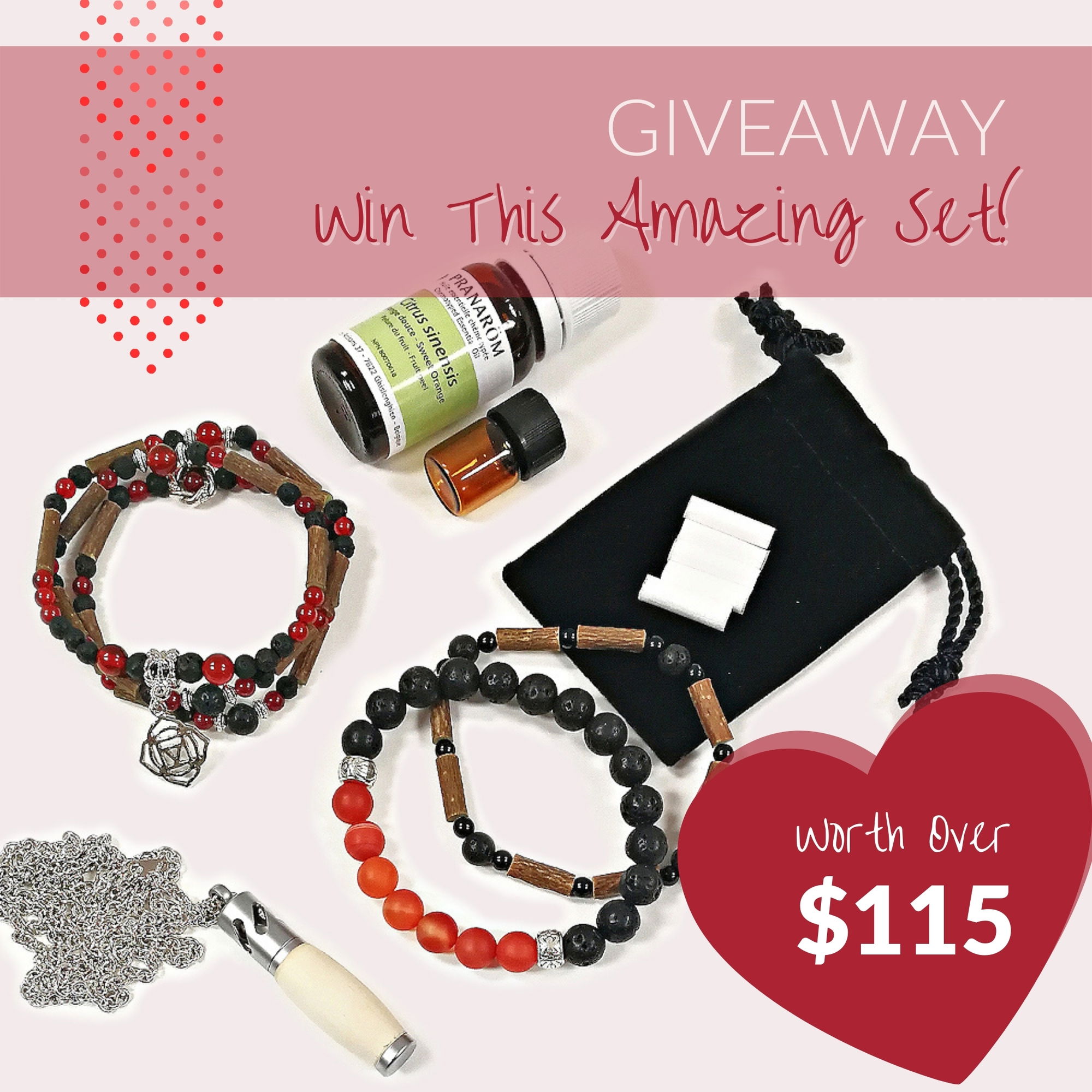 You can enter daily until February 11 for your chance to win our Valentine's Day perfect gift set! Includes:
One gorgeous aromatherapy necklace, made with freshly picked hazel wood and turned by l'ATELIER DE ROXY in Quebec, Canada plus accessories;
One mala diffuser wrap that you can wear as a bracelet or as a necklace, with shiny red agate stones and a root chakra charm;
One diffuser bracelet duo with matte red agate stones;
One essential oil bottle by Pranarôm.
Get all the products from our set here!
If you end up being our lucky winner, your purchase will be refunded.
WARNING: The meanings and properties given are derived from feedback from users, cultures, and reference books in the field of lithotherapy. The use of stones in lithotherapy does not in any way preclude the continuation of medical treatment and the consultation of a doctor. It's a complement.
Sources
https://www.pierres-lithotherapie.com/
http://bouddhisme-universite.org
https://www.cristalforest.com
https://www.france-mineraux.fr/
http://www.laboiteacailloux.com/
https://www.plus-saine-la-vie.com/
https://palaisdespierres.com/
https://letempleyogi.com/